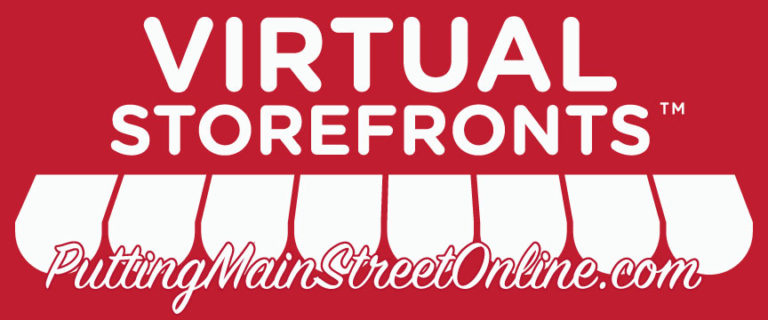 Virtual Storefronts Terms Of Use
By Purchasing A Virtual Storefront You Agree To These Terms As Our Merchant Partner
Definitions: By making this purchase of a Virtual Storefront ("Storefront"), you (the "Buyer" and "Merchant Partner") agree to participate in the Merchant Partner Program for Virtual Storefronts by USPACEⓇ as administered by Unpublished Space LLC (the Company) doing business as USPACEⓇ of Georgia, USA
Product: Seller agrees to provide Buyer a Virtual Storefront ("Storefront") as demonstrated in Web App located at www.virtualstorefronts.com. Buyer agrees to hold seller harmless for any errors or omissions related to the fulfillment of their Storefront; publishing of their data correct or incorrect; or any interaction or representation of Buyer's business with visitors to the www.virtualstorefronts.com website and web app or any future related application containing Buyer's data.
Timeframe Of Annual Subscriptions: Your annual subscription begins on the date of purchase and includes the time it takes for the Company and its Merchant Ambassadors to assist Buyer in creating and building your Storefront before it is published. Buyer has the option of creating your own Storefront before purchase. After purchase and review of Storefront for compliance with our Terms of Use and Standards of Good Faith, your Storefront will be published. If there are no issues, changes or corrections, your Storefront is usually published 'live' within 3 days of purchase.
Covers All Products And Services Offered To Buyers: These Terms and Conditions govern all other products and services provided to all Buyers of Virtual Storefronts and Unpublished Space LLC (the Company) products and services including but not limited to advertising services, product upgrades and alternative services.
Good Faith: This agreement is entered into by both parties in Good Faith, meaning that each party holds itself responsible for upholding basic ethical standards required to conduct business in a reasonable, honest, and lawful manner. Buyers found by the Company in violation of Good Faith may forfeit the privilege of having their Storefront published at the discretion of the Company without further compensation.
Arbitration: Any controversy or claim arising out of or relating to this contract, or the breach thereof, shall be settled by arbitration administered by the American Arbitration Association in accordance with its Commercial Arbitration Rules, and judgment on the award rendered by the arbitrator(s) may be entered in any court having jurisdiction thereof. Any legal action arising after arbitration is governed by the laws of the State of Georgia and the United States where applicable.
Fair Use For Promotion: Unless Buyer specifically requests that images that represent your business as a Merchant Partner not be used for public disclosures on video, print and web, and other reasonable disclosure and promotion of your participation in Virtualstorefronts.com, we reserve the right to use this information for promotion on all channels.
Delivery of Data: Buyer understands that certain data is required from them for Virtual Storefronts to fulfill product delivery. Buyer agrees to not hold Seller responsible for delivery of product, refund or liability in any instance in which Seller has not been provided with data required to produce a Virtual Storefront for the Buyer. Buyers are ultimately responsible for creating and maintaining their own account, data, and other assets on their Storefront as they have access to and ownership of their Storefront at all times via the Merchant Admin Panel feature at Virtualstorefronts.com.
Refund: If USPACE does not, or cannot for whatever reason, provide an "as is" product as demonstrated at www.virtualstrorefronts.com, Buyer will be issued a refund for full amount of purchase. Products that are produced and delivered as demonstrated are not refundable. If you are unsatisfied with our product you are guaranteed your money back within 30 days of date of purchase.
Future development: Buyers may be granted certain upgrades to the www.virtualstorefronts.com platform in the future associated with the core Merchant Partner package as the product grows and evolves. In some cases, future upgrades may not be included and may require additional purchases. Upgrades granted and not granted to Buyers in the future are at the sole discretion of the Company.
Terms and Conditions Updates: Buyer understands that purchasing a constantly evolving product means terms and conditions for that product may be adapted and changed to better suit the mission of the product and service in the future. For this reason, Buyer agrees to periodic updates and changes to the Merchant Partner terms of service as they evolve in the future. Renewals occur annually on the date of original purchase by an automated subscription service. Buyers are generally notified of a pending renewal 30 days before renewal. Unless your subscription is canceled, your renewal may be automatically charged to the credit card provided. Updated terms and conditions can be updated any time at which time they will be published online.

How To Cancel Your Subscription: Please email support@virtualstorefronts.com with the subject line: Cancel Subscription. In the body please include the name and email address you used to make your initial purchase. We will cancel your subscription within 3 days of receipt.

30 Day Money Back Guarantee: If you are not satisfied with the Storefront that is delivered to you within 30 days from date of purchase, you can request a full refund. Email support@virtualstorefronts.com. Subject line: Money Back Guarantee. Body: Please include the email address and name used at time of purchase. Refunds via Stripe can take up to a week or longer to complete depending on how your bank handles card refunds.
Last updated Apr 15, 2023